A balanced diet plays a crucial role in the performance and success of athletes. Whether professional athlete, fitness enthusiast or casual athlete – the right nutrition supports physical performance, regeneration and helps prevent injuries. Athletes have an increased need for nutrients to optimally support increased energy consumption and muscle mass development.
On this page, we will look at the basic principles of a sport-specific diet. In doing so, we will address the importance of macronutrients such as carbohydrates, proteins, and fats, as well as the importance of micronutrients such as vitamins and minerals.
In addition, we will talk about the importance of adequate hydration and how it helps athletes maintain their performance. In addition, you'll find recipes directly for sports, as well as everyday recipes suitable for families and geared towards children.
Have fun reading and trying them out.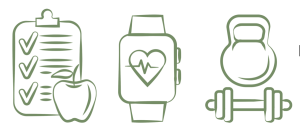 HELLO, MY NAME IS SANDRA….
I'm….
MUM |sports scientist | nutrition coach | author |
I grew up in Ramsau am Dachstein and discovered my passion for nutrition and sports a long time ago. As a former endurance athlete, sports scientist health and performance sports and nutrition coach, my whole life is therefore focused on health and performance.
I have had the privilege of working with countless athletes, teams, companies and interested individuals and try to model what I teach.
Feel free to check out my website www.sandrastiegler.com to get a better picture of me and my work or pick up my book "Ernährungsimpuls" to get started right away.