02.03.2024 – 03.03.2024

T.J.Biela Stopa o.z., ul.P.Križku 391/6, 96701 Kremnica, Slovakia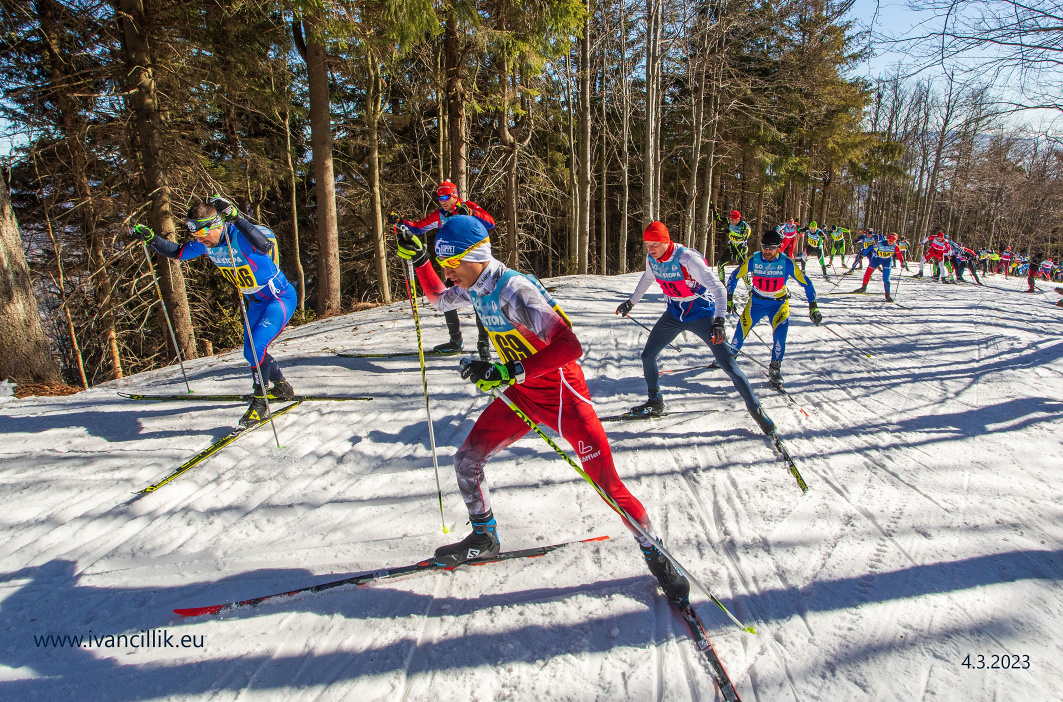 | | | |
| --- | --- | --- |
| Saturday | Biela Stopa | 50 km FT |
| Saturday | Biela Stopa | 25 km FT |
| Sunday | Biela Stopa | 30 km CT |
The environment in which the Biela Stopa Ski Marathon takes place is attractive with beautiful forests, valleys, a panorama of mountain ridges, but also with a more difficult profile, where the highest point of the course reaches an altitude of 1230 metres. This means that there are difficult climbs, but also beautiful long descents. It's definitely not the kind of boring, flat cross-country trail. It is a challenge!
The start and finish of the race are in the ski stadium of the Skalka ski resort, which is 10 km from Kremnica. The altitude is 1200 m.a.s.l.
Event info for the Biela Stopa
Challenging track, beautiful forest surroundings!
The main race on Saturday is a 50 km free technique course. Those who don't dare can choose a shorter 25 km course. On Sunday, a 30 km route is run in the classic technique. During these races, cross-country competitions for young people will be held at the Skalka Cross-Country Centre. The 50-km marathon main course as well as the 30-km course lead through deep forests at an altitude of 860-1230 metres above sea level, which guarantees good snow conditions even in March.
The Biela Stopa cross-country skiing festival is the largest event of its kind in Slovakia. This form of activity for amateur cross-country skiers has become an increasingly sought-after alternative to active recreation and relaxation. The charm of the Kremnica hills has attracted winter and summer tourists for many decades. Skalka is a paradise for cross-country skiers and the town of Kremnica itself. It is no coincidence that this competition was naturalised in the town of Kremnica, where skiing has a tradition of more than 100 years.
The three days of the Biela Stopa bring above all fun, sporting performances and meetings with friends. The Slovak running elite regularly starts here. The 2023 season is a challenge for us for the future. It will be the 50th anniversary and at the same time the European Championship.

Become a member of the Euroloppet family, benefit from the advantages and stay up to date!
Additional Details
Registrierungs-E-Mail/URL - https://www.bielastopa.sk/en/bielastopa-en/propositions/
Share With Friends
back to events