Become a Euroloppet Racer
Requirements:
IMPORTANT: Always register with your Euroloppet passport number and your full name – as stored in your MyEuroloppet account – so that the results can be correctly linked!
Your reward as a Euroloppet Racer
The Euroloppet Racer Diploma.
A free entry voucher for the next season for a Euroloppet race in which you did not take part in the previous season.
The right to buy our Euroloppet Racer trophies!
Entry into the Euroloppet Racer Gallery.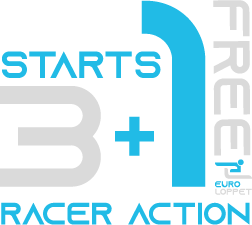 The free start pool
In the free start pool you can choose a free start as a Euroloppet Racer, provided that you have fulfilled the conditions mentioned above in the previous season.
As soon as the free start pool is open, log into your MyEuroloppet account and click on "Racer 3+1" in the menu. Here you can choose the race for which you want to receive a free entry voucher from the list of Euroloppet races displayed.
The free entry voucher is valid for 12 months, cannot be exchanged and is non-transferable. Refunds are not possible.
The free entry pool is open from 01 September to 15 November each year.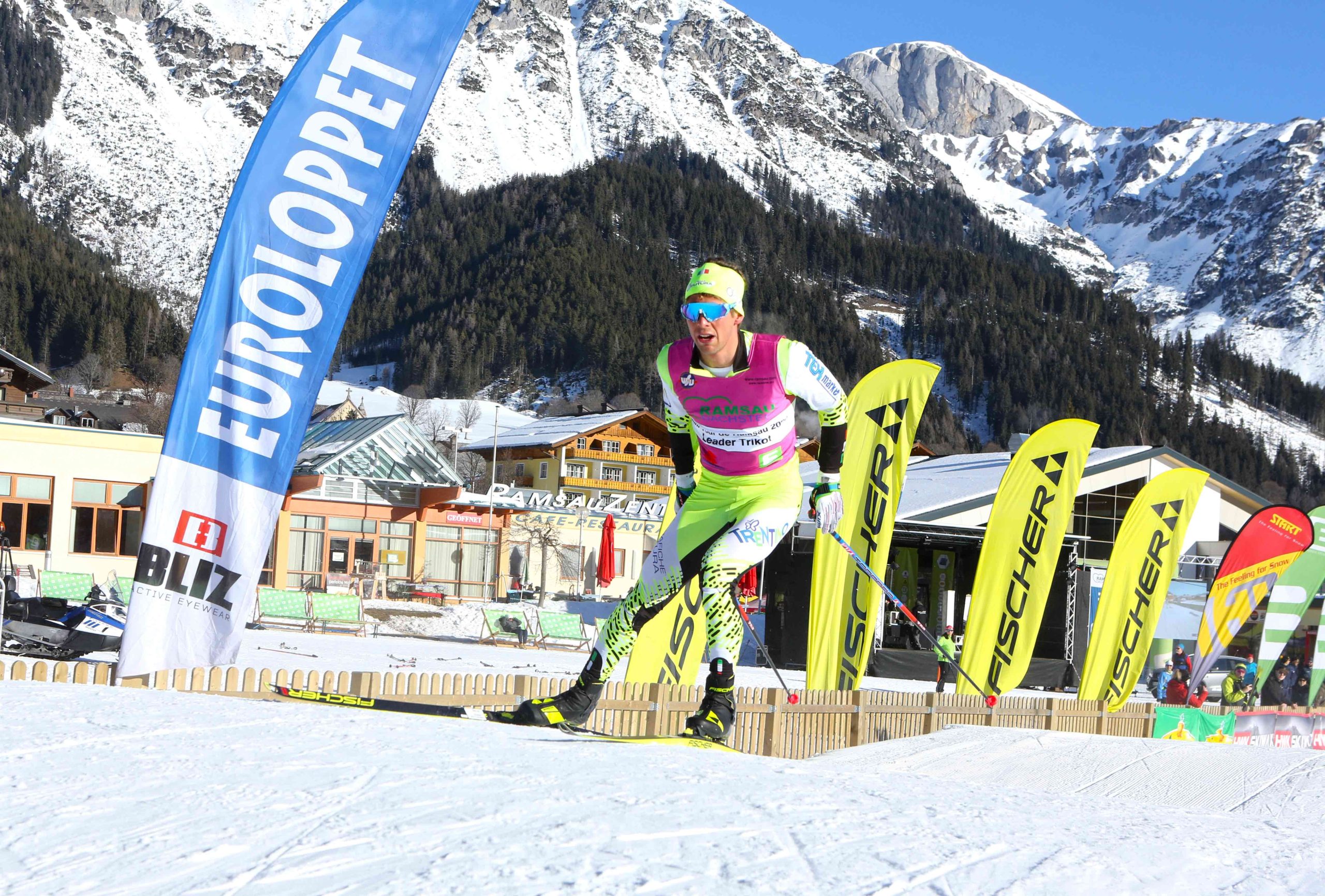 The Euroloppet Racer Trophies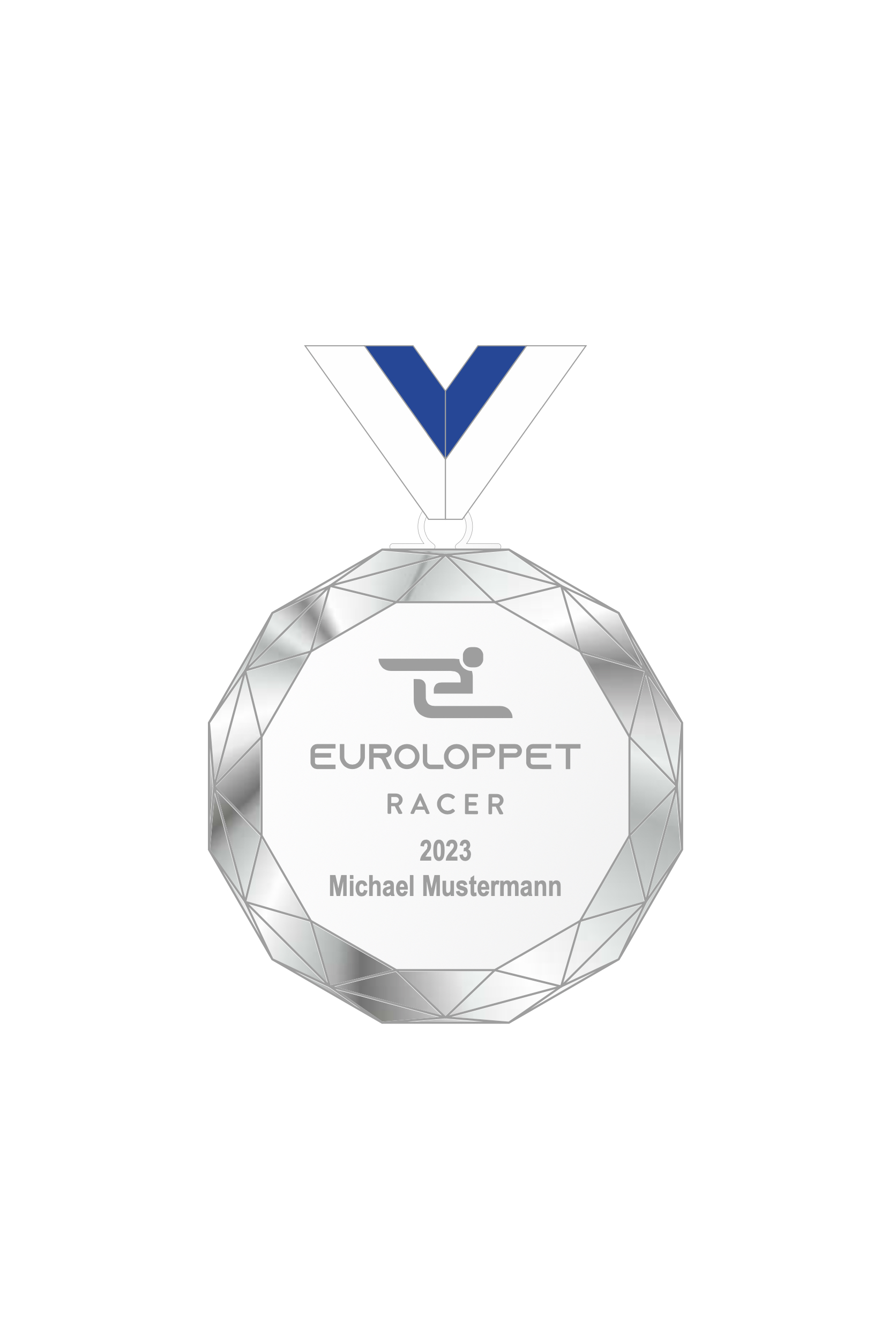 Euroloppet Racer Crystal Medal
with Racer Logo (crystal print)
your name and year
with silver rim and ribbon
Presentation box
Is the reward for your Racer achievement. Your name will be hand engraved on your Euroloppet Racer crystal medal.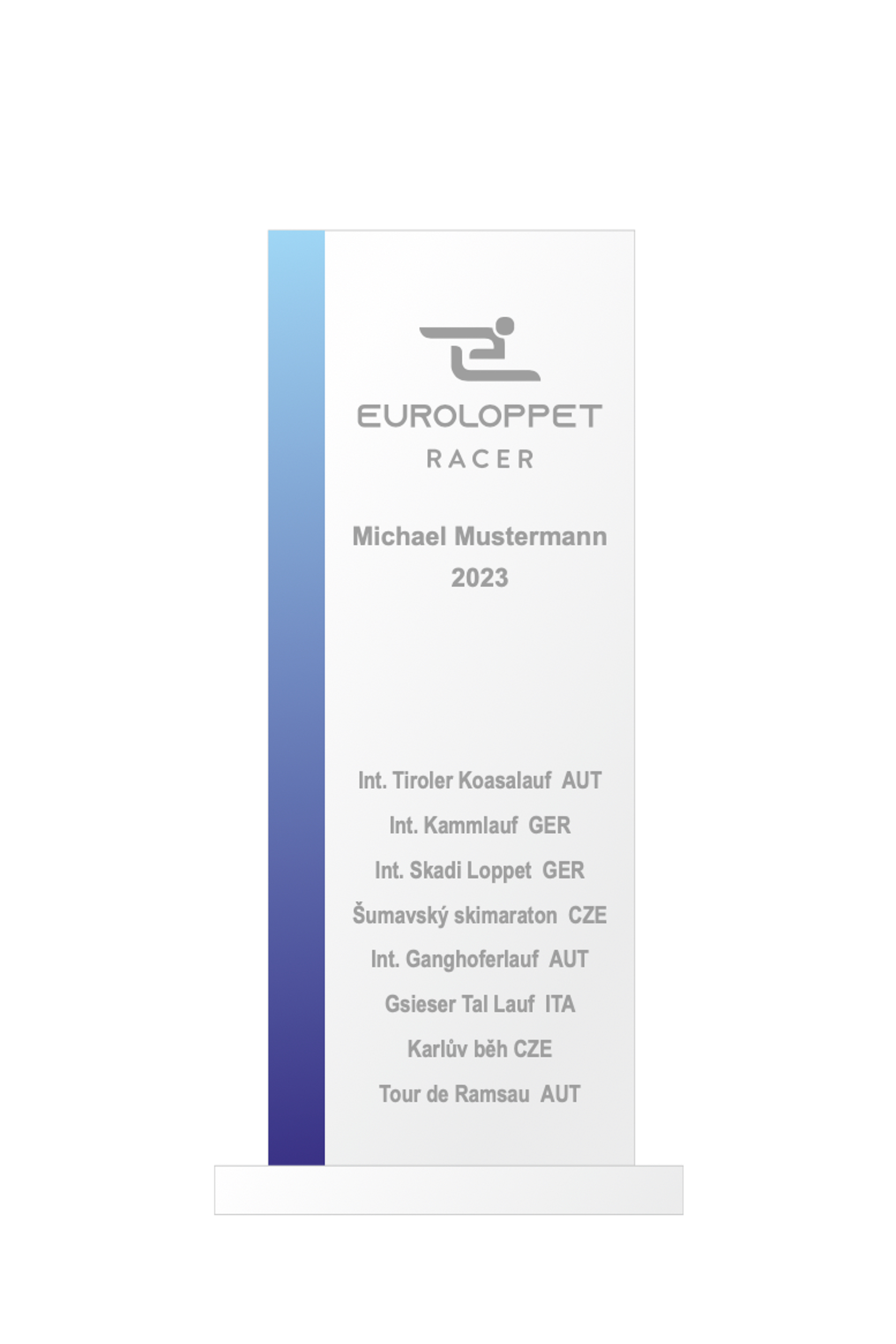 Euroloppet Racer Crystal Trophy
A very special tribute and memory of your three Euroloppet races this season.
The Euroloppet Racer Crystal Trophy is an elegant award
made of white crystal glass
with a hand-engraved Euroloppet Racer logo and
your name and year.
Below your name are listed your Euroloppet races that give you the title of Euroloppet Racer this season.